Arizona Attorneys who focus
only on Employment Law
Secure Meeting Request Form

Trusted Advisors and
Counsel
Secure Meeting Request Form

Experienced Litigators

Secure Meeting Request Form
History of Schleier Law Offices

The beginning of Schleier Law Offices goes back over 40 years when Tod F. Schleier left a medium size law firm to start practicing on his own. In the mid-eighties with the addition of his brother, Bradley H. Schleier, their practice began to primarily focus upon the representation of employees in employment disputes. Due to the unique perspective gained from representing employees, both Tod and Brad also began to represent small businesses with employment-related problems. Both Tod and Brad have been continually listed in Best Lawyers in America, Super Lawyers, and have received the preeminent "AV" rating from Martindale Hubbell continually for well over twenty years. They have also received the top Tier 1 designation for representation of individuals in employment matters by U.S. News and World Report for the Phoenix area.
Philosophy 
At Schleier Law Offices, we see our role as more than just lawyers or advocates. The firm's focus is on assisting and counselling individuals or small companies solve employment-related problems that arise on a daily basis in today's business world. We believe that our experience in representing individuals and small companies gives us a unique perspective when providing providing counsel and representation to our clients. It is our goal to provide high quality, cost-effective, personalized representation which puts our clients' interests first. In order to protect our clients, our firm provides a wide range of legal services beyond litigation which includes counseling, negotiating, alternative dispute resolution, drafting agreements and policies, and investigations.
OUR LEGAL PRACTICE AWARDS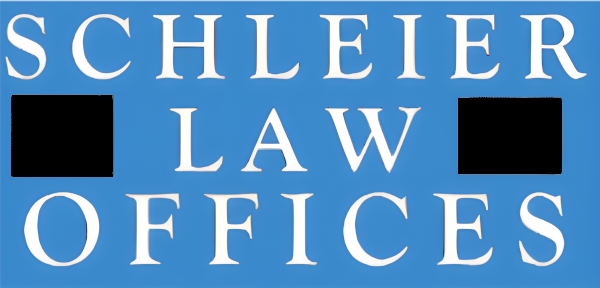 Send Correspondence to:
428
E.
Thunderbird
Road,
#541
Phoenix,
AZ
85022
Phone:
(602)
277
-0157
Fax:
602
-654
-3790